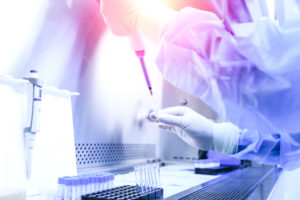 This year, we are focusing on, but not limited to, the following research areas:
Lipidomics
Research involving metabolome analysis of trace samples such as exosomes, mitochondria, dried blood spots, sweat, tear droplets, etc
Research fields in immunology, regenerative medicine, mental health, and functional foods
Research involving metabolome analysis of rare or scarce samples that have rarely been studied including foods and non-biological samples
There is no restriction for applicants regarding research fields. Unique and pioneering research themes are highly appreciated for enhancing application areas of metabolomics. However, ongoing research projects that currently use metabolome analyses with HMT will be excluded from the applicant pool.
Eligible applicants:
Doctoral students or young researchers in universities, research institutions, and industries who have obtained a doctoral degree within the past 10 years are eligible for application.
Awards Granted:
Most original and Innovative proposal will receive free analyses of up to 100 samples.
Two additional runners up will receive a free analysis of up to 20 samples.
Selection Process:
Primary selection will be conducted by HMT's committee members consisting of academic experts.
A secondary screening will consist of a 15-min online interview (expected to be in December).
Applications will be accepted through November 29th. 
The research proposal should be structured like a grant application. Please provide research significance, preliminary data, and expected results and implications. Please keep to a 3-5 page maximum excluding figures.
Complete the form below to submit your application.