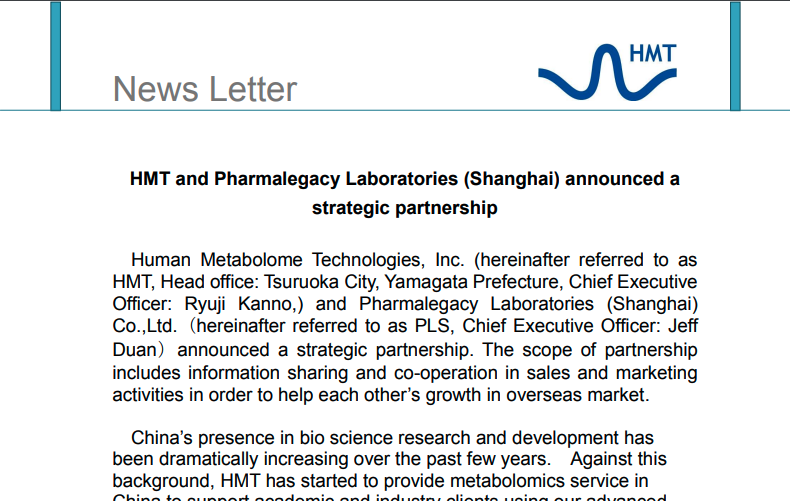 Human Metabolome Technologies, Inc. (hereinafter referred to as
HMT, Head office: Tsuruoka City, Yamagata Prefecture, Chief Executive Officer: Ryuji Kanno,) and Pharmalegacy Laboratories (Shanghai) Co., Ltd.(hereinafter referred to as PLS, Chief Executive Officer: Jeff Duan)announced a strategic partnership. The scope of partnership includes information sharing and co-operation in sales and marketing activities in order to help each other's growth in the overseas market.
China's presence in bioscience research and development has been dramatically increasing over the past few years. Against this background, HMT has started to provide metabolomics service in China to support academic and industry clients using our advanced technology and know-how.
PLS is a leading specialty pharmacology contract research organization located in Shanghai Zhangjiang High-Tech Park, China, where many international and Chinese pharmaceutical companies have R&D laboratories. It is equipped with a world-class facility including AAALAC, working for international pharmaceutical industrial standards.